Vika Kirchenbauer
This is the first episode in the fall-2021 series. It took place in August 2021.
Kirchenbauer discusses her new work and her solo exhibition, FEELINGS THAT MOVE NOWHERE, which opened in May 2021 at Kunstverein Düsseldorf. Curated by Eva Birkenstock, some of the works in the exhibition are featured here – courtesy of the artist.
conversations berlin
is available on
Apple Podcasts
,
Google Podcasts
,
Spotify,
Anchor
and
Soundcloud.
THE CAPACITY FOR ADEQUATE ANGER
(2021)
The single-channel video constitutes an attempt at a personal and self-reflexive form of artistic critique that considers contemporary art, in its production as well as its presentation, from a perspective of class. Alongside questions around the intersections of negative affect and political agency, the work problematises notions around upward mobility that the field of contemporary art both produces and presupposes. Deploying an essayistic approach, the video work reflects upon the manifold meanings of distance in both its subjective and social senses.

A voice-over text subtly moves along ambiguous negative emotions such as shame, envy, irritatedness and unsettlement, that––unlike more dynamic and outward-oriented states of feeling like anger or rage––are often associated with scenes of blocked or suspended action. Considering the particular kinds of subjects these feelings help produce, the piece questions the political nature of emotions and which forms of agency they facilitate or hinder.

A return to the village where she grew up after an absence of over ten years marks the point of departure for this video work, which Vika Kirchenbauer produced for the occasion of the her first institutional solo exhibition at the Kunstverein für die Rheinlande und Westfalen, Düsseldorf.
Photographs taken on this journey are combined with scans of childhood drawings, CD booklets, family photos and basketball trading cards as well as reframed scenes of an anime series outlining the life of Marie Antoinette through the story of a fictitious and gender-ambiguous guardsperson. Set against a foundational layer of imagelessness, these pictures and sequences come flashing in and out.

Two strands are connected that have shaped Vika Kirchenbauer's practice over the past ten years: The personal and autobiographical explorations of societal power relations, and the preoccupation with established routines of looking at and experiencing the physical or visual presence of marginalised bodies in the exhibition space.
The piece complexly negotiates distance both as personal circumstance or necessity, but also as a resource considered a prerequisite for seeing and experiencing as well as for critical or artistic engagement, thus giving rise to a series of underlying questions: What does distance signify in relation to one's own life, past and social positioning? And who are afforded the privileging aspects of distance in contrast to those whose lives and bodies remain intimately affected by politics and its effects?
www.vk0ms.com
Infrared lies just before red as humans see it,
its waves just a bit too long to be visually perceived,
measurable but invisible.
It makes atoms and molecules move, creating heat…
It is constantly felt but never seen.
When watching the night sky one is observing a past,
one is witnessing memories of stars.
What I'm talking about is rather different.
It is a violent celestial event that is moving away.
As it moves away its light waves stretch
and its visible light shifts into infrared,
leaving no visible trace.
It is present but nameless,
vaguely felt yet inaccessible.
If only an observed phenomenon is a real phenomenon,
what becomes of an event once experienced
but later erased?
Excerpt from
UNTITLED SEQUENCE OF GAPS
, 2020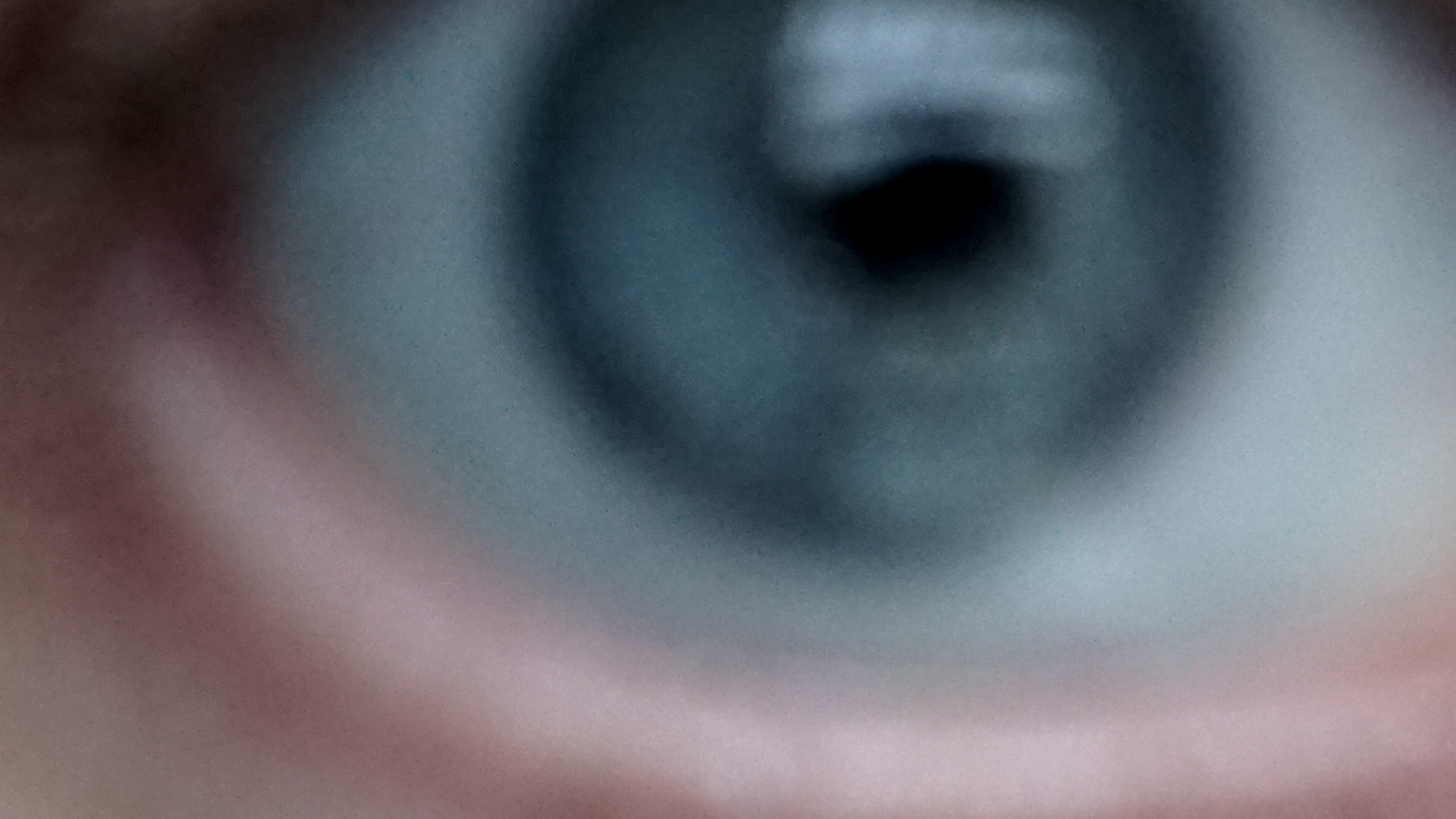 All images are courtesy of artist.